Main page
»
News and development reports
» Vote for HRT 1.4 on Mod DB Mod of the Year 2014 Competition!
05 December 2014 (11:56)
1453
Mod DB, the biggest site dedicated for modifications and great place for creators of mods, and you can vote for my HRT 1.4, if you think (and I sure, that you think so!) this mod the best.

In turn, I will say again that I make an all effort not to disappoint you, and moreover — to impress.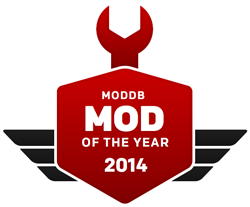 HRT 1.4: San Fierro (SFe section) video (March 2014)






Was started annual voting for the best mods on